Swiss Life and Norges create JV to invest in Paris and Berlin
Swiss Life Asset Managers and Norges Bank Investment Management have joined forces to invest in core properties in the centre of Paris and Berlin.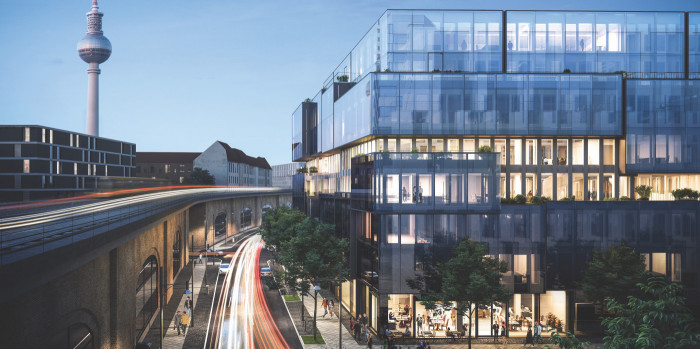 The new joint venture, which will be managed by Swiss Life AM, has already invested €438m in majority shares of two large office and retail properties in central Paris and Berlin.
Deals have been signed to buy VoltAir, a new mixed-use property in Voltairstrasse in Berlin's Mitte district, and 86 Boulevard Haussmann, an office asset in Paris. Completion is expected in February 2023 for VoltAir and in December 2022 for Boulevard Hausmann.
Norges, which runs Norway's €1.2trn Government Pension Fund, said it was buying a 65% interest in both properties, with Swiss Life holding the remainder.
Swiss Life Asset Management said both the Berlin and Paris assets were fully let.
"We are pleased to partner with an experienced and financially strong institutional investor with a long-term investment horizon," said Stefan Mächler, Group CIO, Swiss Life.
The Oslo-based SWF manager said it would pay €297m for its interest in VoltAir, valuing the property at €457m, and €141m for its stake in the Paris asset, valuing that property at €217m.
The sellers of VoltAir – which comprises about 30,000sqm of office and retail space – are ABG Real Estate and Gaedeke & Sons, while the 11,000sqm Boulevard Haussman property is being sold to the new partnership by Swiss Life Assurance et Patrimoine, Swiss Life Prevoyance et Santé and Swiss Life Assurances de Biens, according to Norges.
The Norwegian institutional investor said both assets would be unencumbered by debt, and no financing would be involved in the transaction.
"The sale of this outstanding landmark property in the current challenging market environment is testament to VoltAir's top quality in terms of architecture, services, structure and sustainability", said Ulrich Holler, Managing Partner, ABG Real Estate Group. "These are strong arguments in convincing first-class investment houses".