Digital parking supports drive to urban sustainability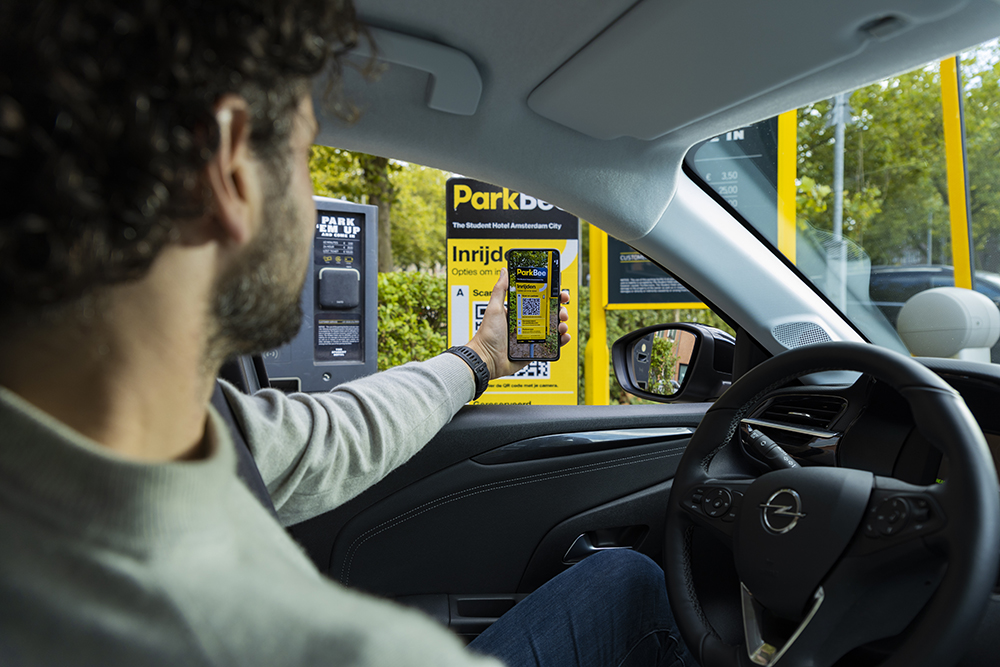 ParkBee is making underutilised off-street parking locations digitally accessible to consumers. By Richard Betts.
Cities across the world are faced with the challenge of reducing carbon emissions in every aspect of urban life, and managing parking in a more sustainable way can help cities reduce their carbon footprint, according to Werner Paul Boerma, ParkBee's chief executive.
The technology company is making under-used off-street parking locations digitally accessible to consumers, employing data and analytics to find, predict and reserve parking spots and connect users to other mobility services. This allows consumers to find parking more efficiently, but also provides benefits for both real estate owners and the city.
When looking at parking space in general, there is one thing these spaces usually have in common: peak and off-peak hours. Parking spaces at apartment buildings, for instance, tend to be full during the evenings and empty during office hours. This is the exact opposite for office-owned parking spaces.
This is also influenced by other factors. On average 70% of all parking spaces are unused. At ParkBee, they view this as an opportunity to optimise these spaces, whilst at the same time creating more space within cities.
ParkBee helps drivers to stay away from on-street city centre parking and find off-street parking, leaving more opportunities for bikes, pedestrians and green space
ParkBee is the leading European tech platform for parking, allowing parking space owners to manage access to their parking areas to provide spaces both for their current tenants and private consumers who can directly book or reserve these off-street parking spaces.
Connected mobility for consumers
ParkBee's network of over 400 parking locations in four countries, connects both leisure and business drivers efficiently to parking spots in each city. It also connects consumers to other mobility options like shared electric bikes or public transport options. It adds value by connecting drivers of electric vehicles to the best charging spaces, making these spaces cheaper and helping support and promote their use.
Improved tenant satisfaction and a new revenue stream
While it's ParkBee's mission to create more space for cities and their inhabitants, real estate owners can boost tenant satisfaction and generate extra revenue by making the best use of the space they already own.
Real estate owners provide the parking spaces and ParkBee uses its digital platform to provide access, taking care of the connection to parking apps and payment options. This provides a new flexible parking option for tenants. ParkBee also provides a management portal to help real estate owners keep control of their parking space.
The system is already in use in a variety of sectors, including hotels and offices, as well as public and private garages. The biggest win, according to ParkBee, is achieved by making the location available to the public and helping drive demand to the location, creating a completely new type of user for the available spaces. This can also generate more activity in the parking area, boosting safety and security for all users.
'In Amsterdam, off-street parking can free up as much as four hectares, equivalent to six football pitches, in urban space.'
Werner Paul Boerma, CEO, ParkBee
Being connected to parking and mobility partnerships including YellowBrick, ParkMobile, RingGo and JustPark, allows ParkBee to reach millions of users. "The data we gather has proven to be a wonderful predictor of peak and off-peak times. Using this data we can use dynamic pricing and provide real estate owners with the highest value per parking spot," says Boerma.
Cities get back important space
At a time when cities are struggling with issues around space, mobility and sustainability, ParkBee aims to add value by taking cars off the streets. In the last few years, many cities have created emission-free zones and reduced parking space in inner cities.
ParkBee helps drivers to stay away from on-street city centre parking and find off-street parking. In addition, at several locations, mobility hubs have been put in place so users can continue their journey by bike or scooter.
The drivers using ParkBee do not need to drive around the city, searching for a parking space, and this also helps reduce emissions and help cities reach their sustainability goals.
Boerma believes that ParkBee can play "a major role in transforming urban mobility and greening cities. Fewer cars in the streets means more space for example for planting, but also for children to play."