Germany is discovering new asset class – self storage
The large number of underperforming retail assets that need to be repurposed is driving the growth in self-storage, a fast-developing but relatively new asset class in Germany.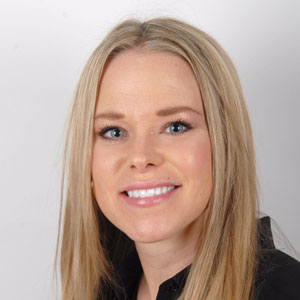 "Everywhere people are looking at what to do with obsolete retail buildings, so that is our main focus now," said Rebekah Tobias, MD, investor relations and business development, Marcol International Asset Management. "We have acquired 20 sites in the last two and a half years from private investors, through Covid, and we are repurposing them."
The disruption of the last few years, first with the pandemic and then with the energy crisis and economic slowdown, has created the perfect conditions for the sector to thrive.
"We're seeing very good traction on the lease upside," said Tobias. "What drives demand for self-storage is death, divorce, downsizing and dislocation, all of which we've seen recently, so we expect a lot of demand to come out of the current turmoil."
The main problem for such a new sector is lack of awareness that the product exists. In a recent survey done in Germany, only 20% of respondents said they had heard of self-storage.
"We have a long way to go," said Tobias. "We're not able to benchmark because there is such a lack of self-storage, which clearly is a great opportunity. So on the one hand we're in a market where there's no competition, which is great, but on the other hand underwriting assumption are up in the air."
Marcol established a new German self-storage business, Space Plus, in early 2020 and officially launched to the market in February 2021 after forming a joint venture with US private equity firm, Angelo Gordon, to scale the platform. The company plans to invest up to €250 million in Germany by 2023.
The German market is going through a difficult time as the energy crisis bites and there is an expectation that prices will fall.
"Everyone is in price discovery mode, no one knows how low prices will go and no one wants to catch the falling knife," said Tobias. "I think if you are bold enough to make decisions in the current market then you'll find opportunities."