Cap rates moves lead to short-term concerns about logistics
The medium and long-term outlook for the logistics sector is positive as demand continues to grow, but there are some concerns over the short term because of changes in capital markets.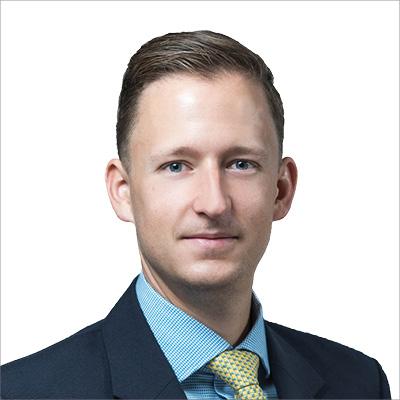 "I believe the long-term fundamentals of the logistics industry are great and I believe in the mission-critical nature of many of these assets, but I am cautious about the next couple of months," said Christopher Mertlitz, managing director, head of European investments, WP Carey. "There's real inertia in developments and changes in the capital markets landscape, so let's not be too optimistic."
However, many experienced players see this as an opportunity to shine.
"Cap rates are moving, there's no doubt about that," said Michael Hughes, CEO, Verdion Group. "The landscape has changed and it's a period of uncertainty, but the opportunity is about extracting value. If you're a specialist, now is the time to create value and make some real money. It's a period of creativity rather than crisis."
There is a sense that we are witnessing an inevitable correction after a long winning streak.
"We're coming from extraordinary times in logistics, it couldn't get any better," said Patrick Frank, country director Germany, GLP. "Now we're heading back to normality, but it's still a very safe business. There's more insecurity now, but logistics is still benefitting from strong tailwinds."
Deteriorating economic environment
Deteriorating economic conditions and a sense of uncertainty are leading to comparisons with the period just before the great financial crisis, but the sector has grown and changed beyond recognition since then.
"Logistics is in a very different place compared to 2008," said Hughes. "The diversity of occupier demand and the diversity of supply is on another level. Vacancy rates are below 1% and we have double-digit rental growth, +18% in Stockholm for example. These are very interesting and dynamic times for the sector."
On the one hand demand is increasing and rents are going up, but on the other hand there are increases in energy costs and construction costs, as well as headwinds in the capital markets.
"The question is, will rents increase at a speed that would preserve capital values in an environment where capital yields and transaction yields are changing so much faster," said Mertlitz. "There's a certain lag in the system and even though there's still a lot of demand, we're looking at a deteriorating economic environment."
A more restrictive bank outlook and higher costs of capital make this a good time to be an all-equity investor.
"Bank financing has become much harder to obtain and it's more expensive," said Mertlitz. "The market is going through a period of adjustment to the new environment and a new funding paradigm which will have negative consequences, but conditions are favourable for an all-equity player, so we are cautiously optimistic. We look forward to finding opportunities."