Big players still keen to spend their money on logistics assets
The big players, from institutional investors looking for core to private equity companies hunting for value-add opportunities, have money to spend and they want to spend it on logistics, delegates heard at Real Asset Media's Trends 2022 briefing, which was held recently at Savills' headquarters in London and online on the REALX.Global platform.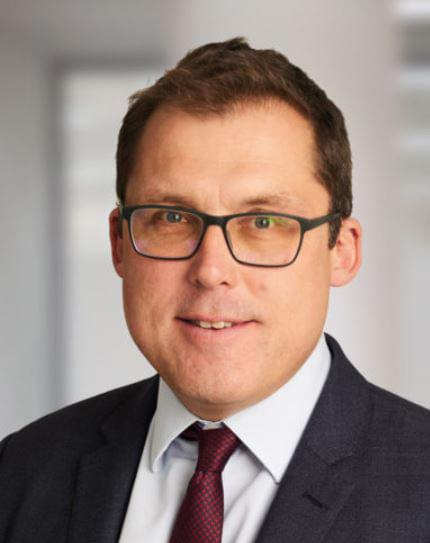 "Logistics is still very appealing compared to offices, retail or other asset classes", said Nick Preston, Fund Manager, Tritax Eurobox. "Growth will continue despite the uncertain macro environment, and that's why we are focusing on our day job, managing our assets well".
There has been a shift to quality which is benefitting those who have resilient assets in good locations.
"Companies are looking to consolidate into high quality, well-located logistics spaces, and they want to build a more resilient business by holding more stock closer to their customers", said Preston.
Nearshoring is a trend that will continue, just like the focus on good locations and quality assets. These are not passing fads but rather long-term, substantial shifts in the market.
"We're building to as high a spec as possible as costs allow, because for us quality is key", said Will Prewer, Capital Markets UK, Ireland & EMEA, DHL Supply Chain. "We're still driving quite a big pipeline of development, as people keep looking for supply chain solutions and there's no sign of that demand dropping off. Occupationally, the market feels very strong".
The only frustration, he said, is not being able to create enough new high quality buildings to meet demand. Supply cannot keep up with demand.
Future-proofing assets
Experts agree that the best way to drive value and ensure quality is creating sustainable assets.
"We are seeing a clear shift: awareness is growing and ESG is on everyone's agenda now", said Prewer. "We're targeting the very best carbon neutrality and the best qualifications for our assets, but we're also investing in a bigger electric fleet, hydrogen trucks and new fuel-efficient planes".
Ensuring energy resilience has become a key part of a sustainable strategy.
"The direction of travel is clear", said Preston. "We're looking at how our properties in the UK and across Europe, which tend to be very large and well-located, can be used for energy generation, not just for occupiers but feeding into the grid. Providing high-quality buildings with resilient energy supplies is a key differentiator for us, a real selling point".
The push for sustainability is also leading to more creative solutions and more re-purposing of existing assets.
"ESG is not just about putting solar panels on the roof, it's about future-proofing assets and it also encompasses social justice", said Michael Hughes, CEO, Verdion Group. " The focus on the quality of buildings means more emphasis on redeveloping sites. Developers complain about the lack of permits, but in truth it's opened up new opportunities for redeveloping brownfield sites".
The focus on ESG can also help when it comes to planning and permits issues.
"Municipalities are extremely reluctant to give the green light to logistics development", said Preston. "So you have to work with them and reassure them by showing them the environmental and social impact benefits".
Growth set to continue
The sector's growth trajectory is set to continue but prices have become more realistic, which is a positive.
"Huge demand and competition had led to record prices, taking bids for logistics assets to a level where it was just about working", said Marcus de Minckwitz, Head of EMEA Industrial & Logistics, Savills. "Now there are still deals going on, but buyers are able to say they're at the limit of what they're prepared to pay because their costs are going up. Discounts vary between 0% and 20%, a big range".
Market conditions have normalised and adapted to the new economic and market environment. Costs have become more of an issue, as the results of the new Logistics Real Estate Census 2022 show.
"Cost is now a real driver", said Prewer. "We're trying to provide a solution by pushing through multi-use locations rather a single retailer in a single location. It helps companies mitigate cost increases as they re-calibrate their supply chains".