Expo Real: sustainable offices are a competitive advantage
As ESG factors become more important, the choice of office now sends a message to investors, competitors and potential employees, delegates heard at Real Asset Media's Winning Cities investment briefing, which took place this week in the International Investors' Lounge at Expo Real in Munich.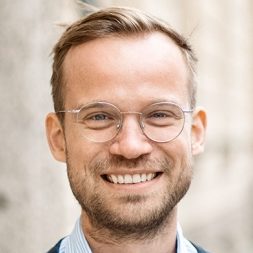 "The buildings companies choose is a clear sign they care about ESG issues and so it's a way of showing their employees that they care," said Leonhard Sachsenhauser, founding partner, Coros Management. "It's also a way of differentiating themselves from the rest."
A certified sustainable building is a symbol of a company's commitment to the fight against climate change and it is also more likely to attract talent. It is a dual strategy, an investment in people as well as in the environment.
"The workforce now wants good workplaces," he said. "They are ESG-conscious and quality-conscious people. This is why company headquarters are now driving the ESG agenda and companies have ambitious targets they want to reach. ESG factors are being taken more seriously by companies and the S in particular is at the forefront of their mind." This applies to large businesses as well as start-ups.
Green credentials and flexibility of work are among employees' demands
Employees' demands are not just about the green credentials of a building but also about flexibility of work and amenities around the workplace. This explains the success of mixed-use developments combining co-working, offices, retail, logistics and R&D facilities with residential.
"Good planning is crucial," said Richard Wilkinson, CFO & deputy CEO, CTP. "Winning cities have a coherent plan to create interesting places for people to live. By attracting people they attract companies that will employ people, thereby attracting even more people."
Retail has a big role to play in creating a sense of place and making people feel at home where they live.
"High streets used to be all the same, but that is seen as boring now," said Wilkinson. "What is interesting is having local shops and interesting places to go to. We need to cherish our locations and the pandemic really made us realise how much we appreciate the corner café or the local shop."
Successful cities must therefore "go beyond the big chains and cater for the local and the idiosyncratic," he said.
People go to the city centre to meet others but also to have a shopping experience. This helps drive footfall and sustains the local economy, creating a virtuous cycle.
"The challenge for cities comes from finding a balance between the urban living concept, with its emphasis on the social aspect of ESG, and the economic fabric," said Anna Zeller, group head of product & BD sales, Corestate Capital Group.
"Sustainability only comes from having an overall, holistic view, a combination of social and economic aspects."