REALX.Global: Impact Investing suits every real estate sector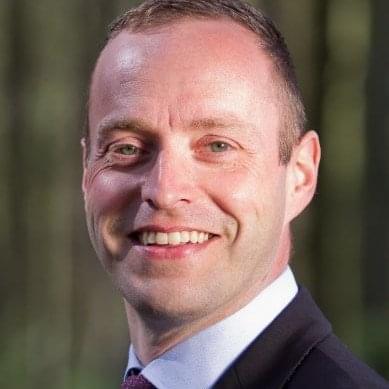 Impact investing suits every real estate sector, delegates heard at Real Asset Media's Real Estate – the Ultimate Impact Asset Class? briefing, which took place online on the REALX.Global platform recently.
"Real estate is the ultimate impact asset class, because it's a store of value and provides shelter to people," said Michel Van Oostvoorn, director investments, Hartfelt Fund Management. "It provides long-term risk-adjusted returns, but it must be a long-term commitment. Exit is critical: you can't flip an affordable housing project after five years."
There has been a focus on residential, such as affordable housing or healthcare, but impact investing can be adapted to other asset classes.
"It can be broadened to all sectors of real estate, people work in buildings and buildings are in the community," he said.
Impact investing should be broadened, not limited. "It can fit office or logistics as well as resi and it can fit into every strategy," said Nehla Krir, head of sustainability and CSR, BNP Paribas.
It is multi-faceted and it encompasses many different aspects.
"Job creation, renewable energy, infrastructure, green spaces, electric vehicles, these are all impact investing," said Abigail Dean, global head of strategic insights, Nuveen. "It works across all real estate sectors, but you need to specify the impact for each asset class."
It is conviction-based, but also a form of future-proofing your investments, making sure they are resilient.
Measurement of social impact still more difficult
"Social impact is more difficult to measure than the environmental impact," said Ron van Bloois, chair, Senior Housing and Healthcare Association. "Valuation of the 'S' is still tricky, and it's still not clear whether we'll see it in rental levels or on the yield side."
Measuring the impact is the crucial but difficult next step. "The data don't exist yet," said Dean. "We're just starting to gather the information and correlation with value."
Some benchmarking will be needed and indicators that enable meaningful comparisons between companies and competitors.
"Measuring the 'E' in ESG used to be hard, but now it's much easier," said Martin Zdravkov, head of UK residential and impact investing, La Salle Investment Management. "The next stage is measuring the 'S', because in order to manage it and to make a positive contribution to society you need to measure it first."
It is only a matter of time, he said: "In five or ten years' time we'll have a clear frame of reference for the 'S' as we now have for the 'E' ".