Prelios pays €200m for Banca di Roma pension fund assets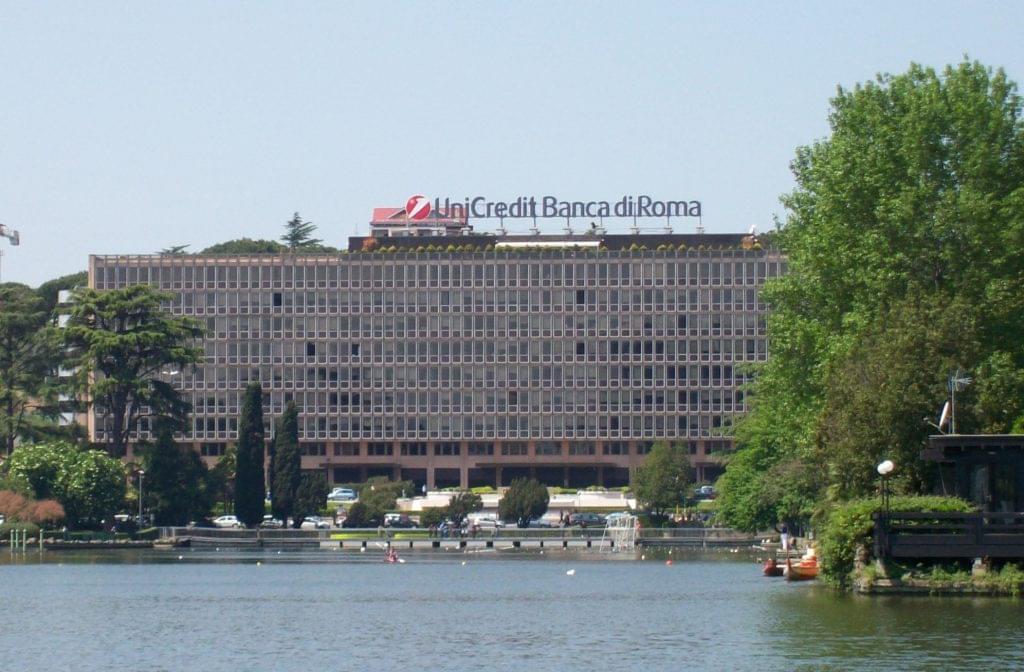 Prelios has started the new year with a shopping spree. Prelios Sgr, the asset management arm of the Italian group, has bought a portfolio of assets for €200 million from Banca di Roma's pension fund.
The assets, located mainly in Rome, have been bought for the Aurora Fund, which was first set up in 2015. The portfolio's jewel in the crown is the iconic office building (pictured above) in the EUR district of Rome, set in a park and overlooking a lake, which was the headquarters of Banca di Roma and subsequently Unicredit's main office in Rome.
The ten-storey 48,000 sq m building, famous for its huge glazed façade, will be completely restored and restructured. The original structure and design, of great architectural value, will be preserved but the building will be upgraded and made sustainable in line with new requirements. EUR, an area built during Italy's Fascist era and which has many green spaces, has become more popular in recent years as an alternative office location to central Rome.
"This deal consolidates our leadership among the main real estate-focused asset management companies in Italy," said Patrick del Bigio, Prelios Sgr CEO. "The acquisition, focused on Rome, is in line with the Aurora Fund's investment strategy focused on repositioning and improving assets, as well as consolidating Prelios Group's presence in the value added space."
The acquisition has been some time in the making, as it was first announced in July 2019. Prelios set up the Aurora fund in 2015 after an initial agreement with Banca di Roma's pension fund, which had handed over a €55 million portfolio of assets in exchange for shares in the fund.
Prelios manages 36 funds and has €5.9 billion of assets under management. At the end of December 2020 it announced a €150 million investment in logistics. It took over Fondo Logistica, which owns a 1 million sq m area in Vigasio, near Verona in North-East Italy, along one of Italy's main logistics corridors. The plan is to build grade A logistics assets with a gross leasable area of 400,000 sq m.
Logistics take-up in Italy reached 1.5 million sq m in the first nine months of 2020, according to JLL figures. This represents a 13% increase on the same period in 2019. Investment volumes increased by 69% to €860 million.