Outlook 2021: Post-pandemic clarity will bring return of investor appetite to CEE
Experts expect a wave of capital to hit CEE once the spread of Covid-19 is under control.
The CEE region performed better than the rest of Europe during 2020 in what was a difficult year and now it is ready for a post-pandemic bounce back.
Investment volumes in 2020 declined by 26% in the six CEE countries, compared to a 30% fall in EMEA. Poland alone accounts for 50% of the region's volumes.
The number of deals declined by 35%, but the average transaction size increased by 16%. As an indication of this trend, just two portfolio transactions accounted for 22% of total volumes. These were the €1.3 billion acquisition by Nordics-based Heimstaden of a residential portfolio in the Czech Republic; and the sale by Lone Star Funds of a majority stake in the GTC portfolio, worth €2.3 billion, to Hungarian investment fund manager Optima.
Related articles
"Offices, industrial & logistics and PRS have been the most sought-after sectors, while retail and hospitality were heavily subdued," says Kevin Turpin, regional director of research CEE at Colliers International. "Investors are showing a desire to put their capital in robust sectors."
Leasing activity in the logistics sector has been strong, despite some factory closures, and the CEE region will continue to benefit from the shift in supply chains away from just-in-time models. However, the region's reliance on the automotive sector, which is under strain, could be a problem down the line, adds Turpin.
In the office sector leasing activity was down 40%, in line with Europe, and as in the rest of the Continent there's a question mark over the working from home trend. "Subleases and flex space are very strong and business services continue to be a very important sector," says Turpin. "There have been some financing and market issues, so vacancies are likely to creep up."
Positive sentiment
Prospects are bright provided coronavirus is brought under control. "The spread between Germany and CEE, as well as the spread with bonds, make CEE real estate a very compelling opportunity," says Turpin. "Investors' appetite will return as soon as there is some clarity on the end of the pandemic."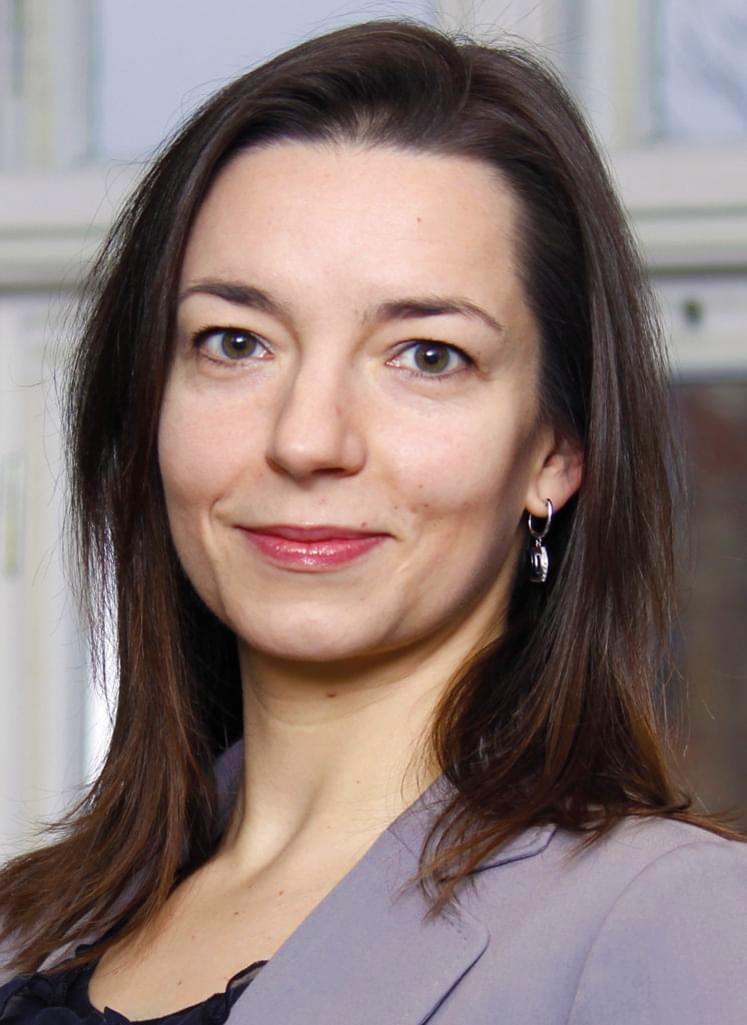 'What's important is that all market players are convinced the outlook is positive. Once the pandemic recedes, activity will pick up again at full pace.'
Justyna Kedzierska-Klukowska, Berlin Hyp
"Sentiment turned positive towards the end of last year and it was a dramatic change compared to Q3, when there was no visibility as to the future and it felt like the music had stopped," agrees Luke Dawson, managing director & head of capital markets CEE at Colliers International.
Investment volumes are expected to spike in the second half of the year. "H2 will be very positive, the prediction in our Outlook is of a 50% increase in volumes and more portfolio deals as people want to diversify risk," Dawson adds. "The capital hasn't gone away, it's been sitting on the sidelines waiting for more properties to come to the market."
There are two factors behind this renewed optimism: the vaccine, which brings the hope of an end to the pandemic; and the region's market fundamentals, which favour real estate.
"The expectation is of a massive equity wave into real estate, as major pension funds and other global players will increase direct allocations from 8-12% to 15% and even 20%," confirms Tomas Picha, senior director of transactions, CEE, at Invesco Real Estate. "Vaccines have influenced the investment market and sentiment is more positive. If there's no third wave of coronavirus, then there'll be a big spike in investment activity."
This new-found optimism is not just fuelling activity, but also making financing easier. "What's important for us is that all market players are convinced the outlook is positive," says Justyna Kedzierska-Klukowska, head of Warsaw office at Berlin Hyp. "Once the pandemic recedes, then activity will pick up again at full pace."
While sentiment is positive, it will take time for the damage done by the pandemic to be fully repaired. "Full recovery in CEE markets will come soon, but definitely not this year," predicts Dawson. "Realistically, it will be 2022 before we are back to the high activity levels of 2019."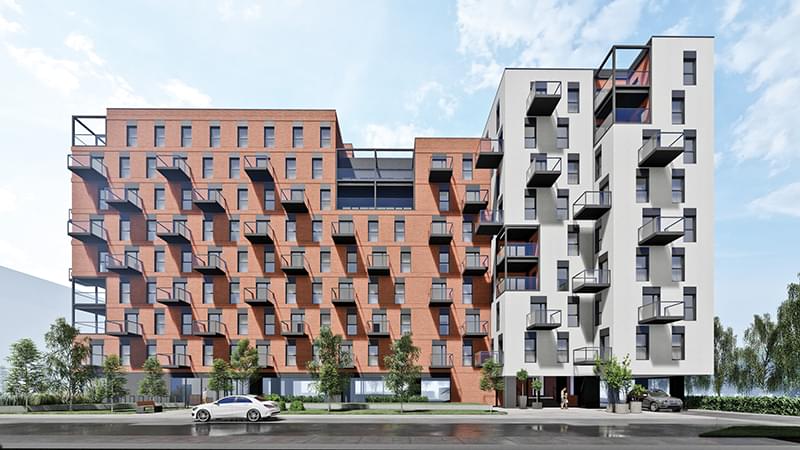 Residential resilience: Partners Heimstaden Bostad and Eiffage Immobilier Polska are developing approximately 640 build-to-rent units across two sites in Warsaw. The first is in affluent district Mokotow with 15,000 sq m for residential, a supermarket and gym
---
Foreign investors are set to return to CEE as lockdowns are eased across the region. "We've partnered with Asian investors on a couple of deals, and we're bringing more Japanese capital into Europe," explains John Harcourt, managing director of Kajima Properties. "Travel restrictions have affected capital flows, but it will change quickly once they are lifted."
"Sources of capital will be more diversified than in the past," adds Dawson. "Many investors from Japan, Singapore or Malaysia have set up offices or found partners who can execute."
Domestic investors step in
During the pandemic, as foreign capital was forced to stay away, domestic investors have stepped in, especially in the Czech Republic and in Hungary.
"Domestic investors were back in the picture in the crisis, it was a visible trend in CEE's top markets," says Picha. "Czech and Hungarian investors, both private and institutional, have dominated and driven prices in some segments, changing the dynamics of the market in their countries."
Domestic investors have also stepped up their game, doing bigger deals. "€150 million tickets were usually reserved for German investors, but Czech investors' experience and portfolios have grown, which is a great story," says Dawson. "The downside is whether they are trading. So far they've been holding and the risk is that the market could stall."
In some sectors 90% of the capital is domestic. An example is hypermarket portfolios, which were not seen as institutional products but are seen as anti-cyclical and generate 6.5% yields which cannot be found elsewhere, says Picha.
'Investors have gone past the initial shock and are starting to deal with uncertainty, buying into sectors and segments which they believe to be lower risk.'
Tomas Picha, Invesco Real Estate
Poland, meanwhile, lacks domestic investors, but it has size and liquidity. "It is a much more liquid market so, despite the lack of local players, there are still sufficient numbers of foreign investors interested in the market," adds Picha. "On the plus side, investors have gone past the initial shock and are starting to deal with uncertainty, buying into sectors and segments which they believe to be lower risk."
Poland expects to return to pre-pandemic levels in Q3 this year, which shows how resilient its economy is.
Being a logistics hub will benefit CEE, as the sector is set to continue going from strength to strength. "Banks, like investors, are focusing on the fundamentals of the market, we're on the same side of the fence," says Kedzierska-Klukowska. "We may have a more conservative approach but not when it comes to logistics, which for many is the number one sector."
2020 was a record year for volumes traded in logistics, despite the negative impact of coronavirus. "The positive trend for logistics will continue in 2021 and for the next three years at least it will continue to be the key driver of the institutional market," says Picha.
Changes in logistics supply chains following the pandemic have also benefited the region. "We're seeing very little distress in the market or companies vacating large spaces," says Dawson. "In fact, big companies want to expand in CEE, and the driver has been the nearshoring trend."
Residential resilence
Residential is the other asset class that has shown its resilience during the pandemic, just as it had done after the GFC, because of strong and growing domestic demand. "Europe has to catch up on PRS, which is the largest sector for institutional investors in the US," says Kajima's Harcourt. "I expect further strong growth in CEE and across Europe. Capital seeking opportunities will find them."
Student housing is another residential asset class that has performed well, particularly in Poland. "We've invested heavily in student housing in Poland with Student Depo, and we've had a 98% occupancy rate despite the pandemic," says Harcourt. "We've filled 2,500 beds with mostly Polish students. The good thing is that Poland has an upwardly mobile population that wants to have a better life."
Student housing may be experiencing difficulties in the UK, but in CEE it's still growing, he adds, and "the key to success is having a strong operational platform". 
---
Political changes threat to CEE
The world could be very different for CEE in 2021 as the political landscape changes, according to Marek Matraszek, chairman of CEC Government Relations.
Some big issues that affect everyone are of particular interest to CEE countries. The change of administration in the US is an example, as Poland and Hungary had a very close relationship with outgoing president Donald Trump, who shifted away from Brussels and was keen on bilateral deals.
New president Joe Biden, on the other hand, has said he wants to repair relations with the EU, Paris and Berlin and has a multilateral, rather than a bilateral, approach.
"EU criticism towards Poland and Hungary will gain a more ready hearing in Washington, but it remains to be seen whether it will influence policy," says Matraszek. "Senior figures in the Biden administration have been very critical of Poland and Hungary on rule of law issues, so there could be a cooling of bilateral relations ahead."
Relative strategic impact
However, he adds: "Biden will not disrupt the gains made in the stronger Poland-US commercial relationship over defence sales, energy and digital or cooperation over Covid-19." Poland remains a frontline Nato member state so "overall, the strategic impact on CEE will be relative".
The EU, like the new US administration, will have noted that these countries "hitched their horses to Trump's bandwagon, and this won't do them any favours", says Matraszek. "Another problem is that Angela Merkel has been a consistent mediator between CEE and the EU, so the change of leader in a crucial player like Germany could also have an impact."
'Senior figures in the Biden administration have been very critical of Poland and Hungary on rule of law issues, so there could be a cooling of bilateral relations.'
Marek Matraszek, CEC Government Relations
Brexit has also removed the UK, a great ally of CEE countries within the EU, he notes.
Looking ahead, the Three Seas Initiatives, a forum of 12 countries in Central, Eastern and south-eastern Europe, "has the potential to become an infrastructure-driven framework to promote development, security and integration in the region".
Another positive is that within the EU the CEE region remains economically robust with significant productivity, infrastructure and supply chain advantages.
"Poland had the lowest relative fall in GDP in 2020 and is in a strong position to have an upward trajectory in 2021," says Matraszek. "There is a sense of renewed optimism, but the Covid-19 vaccine must be rolled out more quickly or the recovery will be sabotaged."