Increase in EVs a challenge and an opportunity for real estate
The expected rapid increase in electric vehicles in the UK sets a challenge for real estate firms, according to new research from Knight Frank. It also presents an opportunity to support high street and out of town retail and can provide an additional income stream for landlords.
The number of electric vehicles registered in the UK increased by 52% year on year, reaching 373,000 by the end of 2020, and the double-digit growth is forecast to continue.
Retailers, who have been hard hit by the pandemic restrictions, could make the most of the opportunities. Shopping centres and retail parks could be among the winners from the growth in electric vehicles, according to Knight Frank.
"The need to charge electric vehicles provides an incentive for EV drivers to visit and spend time at locations where fast and rapid charging points are available, which for retailers could help to support out-of-town shopping centres and retail parks", says the report. Customers charging an electric vehicle spend up to 50% longer at a retail site, which in turn translates into average increased spending of up to £80, according to RetailCo Solutions Inc.
Charging points can also provide a new revenue stream for landlords, with Transport for London currently estimating that new fast and rapid charging points pay for themselves within 5-7 years on average.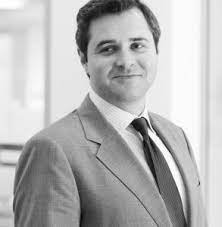 With occupiers and investors increasingly focused on ESG and achieving Net Zero, having significant electric vehicle charging infrastructure also helps landlords to 'future-proof' assets.
The significant rise in the adoption of electric vehicles across the UK, both by individuals and by businesses via their car fleets, is seen as a positive shift for the economy, as the Government wants to make progress towards its Net Zero objectives and looks forward to hosting the UN Cop26 climate change summit in November.
As battery capacity increases, technology allows faster, more powerful charging points to become available, and the 2030 legislation looms closer, drivers are expected to become increasingly inclined towards electric vehicles.
"This growing demand for electric vehicles requires much greater quantum and variety of charging points nationally but across all kinds of real estate, from residential and retail to logistics and commercial offices, there is a shortage of charging points and a growing need for investment', said David Goatman, head of energy, sustainability and natural resources, Knight Frank. "As the shift to electric vehicles continues to gather momentum, real estate asset owners need to consider now whether or not their assets have sufficient EV charging infrastructure to meet current and future occupier demand."
https://knightfrank.foleon.com/pitch/e-mobility/e-mobility-in-the-fast-lane/