'Now or never' to safeguard offices say IPUT and ARUP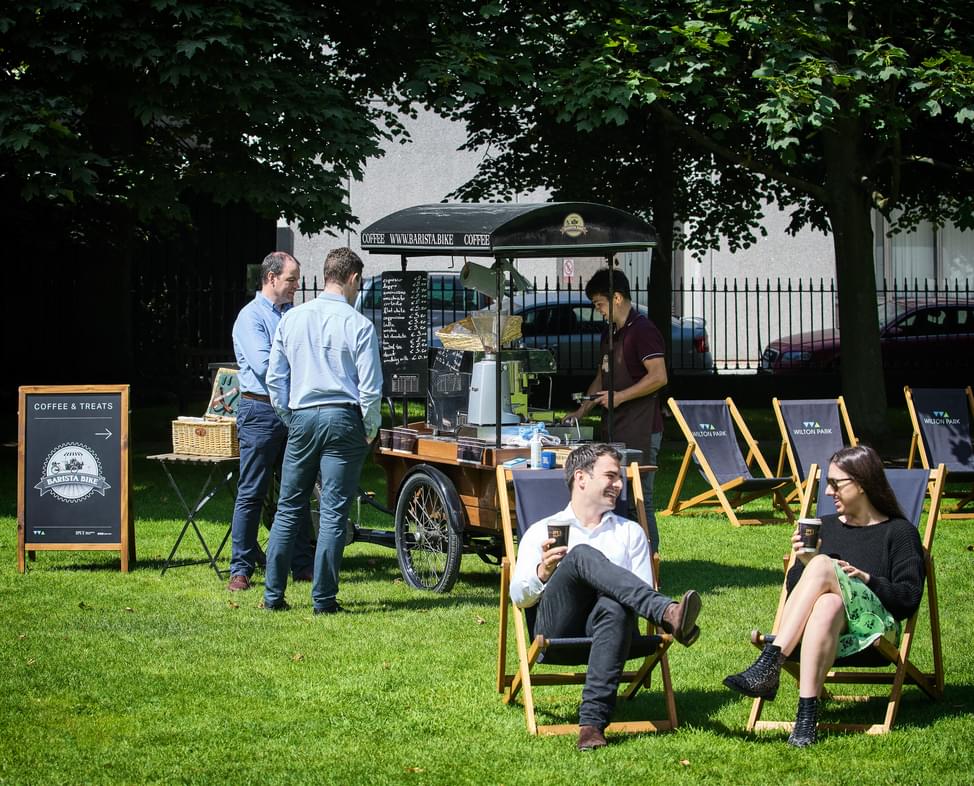 Irish property company IPUT Real Estate and construction consultancy Arup are urging the adoption of "workplacemaking". They say that it is "now or never" for the recalibration of the office environment, if the long term resilience of the commercial property sector is to be safeguarded.
Workplacemaking is a new urban design practice which is intended to ensure that office buildings and the neighbourhoods around them are more appealing to a new digitally enabled workforce, while retaining their important economic and social function.
IPUT and Arup explain that the concept of workplacemaking identifies five spatial typologies, set out in their set out in Making Place report, to support work-life activities between the office and the home.
These are: "watering holes" which are places that attract people to linger and socialise; "street classrooms" where formal and informal knowledge exchange occurs; "cultural canvases" which are places that can be shaped, curated, and programmed by people; "mind labs" where people come together around shared issues, ideas, and challenges; and "mind gardens" which support individual and restorative thinking processes.
New concept narrows the gap between home and work
The concept is intended to reflect the experiences and satisfaction that people are looking for from their workplaces by activating ground floor space, the space in between buildings and public realm. This will narrow the gap between the physical make-up of the places in which we live and those in which we work, the firms say.
"We are at a watershed moment with only 11% of office workers reporting that they will revert back to a five-day office week post pandemic," said IPUT chief executive Niall Gaffney.
"There is a clear need for companies, developers and city planners to rethink the design and uses of office neighbourhoods to ensure these spaces reflect the mindset of today's more agile workforce," he added.
Gaffney also said that the real estate industry now has a unique opportunity to reassert the value of future workplaces to the social and economic fabric of towns and cities.
The Making Place report is based on responses from 1,300 office workers and also used insights gathered through primary research; engagement with global leaders in architecture, design and planning; and through data analysis on the specific experiences and activities that employees tend to seek and engage with in the workplace.
The report concludes that successful workplacemaking requires a pact between developers, city makers and employers to be able to restore life to cities post-COVID-19, invigorate the working environment and, critically, make offices relevant to the future needs of occupiers and surrounding communities long term.