European and Asian reactions to downturn different – so far
Although the economic downturn means the real estate business in Europe has significantly less confidence about the next year or so than previously, property firms are reluctant to reduce headcount because the general opinion is that for the next decade finding the right people would anyway be a challenge, said PwC's global real estate leader Thomas Veith.
Veith was speaking at Real Asset Media's recent Outlook 2023: Europe & Asia – Capital, ESG & Key Investment Drivers investment briefing, staged at Apex Group's Singapore offices.
The recently published Emerging Trends in Real Estate Europe sentiment survey, produced by PwC in conjunction with the ULI, confirmed that current major concerns for Europe-based property professionals include inflation, interest rate movements and the wider economy. "There are some concerns too about the general economic outlook, more in especially in Europe, but also around the globe in the short term," Veith said.
While the view of the global economy is a bit more relaxed in the long term, Veith said the European economy will definitely go through "significant transformation" this year. This will create problems but also opportunities he added.
If there is a recession, Emerging Trends respondents believed development activity would definitely stop. "Maybe we have seen that already in the last month," Veith added.
Increased construction costs, investment volumes close to zero around the world, and availability of financing are also major preoccupations in Europe.
However, there is some grounds for optimism, Veith said. "I think there is so much dry powder in the existing funds that has to be invested, which gives me a bit of comfort for the future that transactions definitely will come back."
Certain sectors are also more resilient. Life science real estate and data centres, for instance, although Veith points out that these are fairly niche segments.
The 'beds and sheds' sectors are also seen as more resilient asset classes, "but even there we have seen some operating businesses struggling".
The session revealed that there are stark contrasts in the situations in Europe and Asia.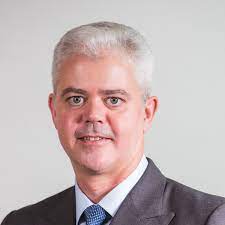 Although some of the same concerns are apparent in Asia, David Edwards, lead portfolio manager, real estate, Asia Pacific, DWS, noted that the sectoral focus is distinctly different.
"Beds and sheds is a theme, but in the residential markets in AsiaPac ex-Japan, multi-family really isn't accessible, it's a theoretical construct for most of the region," he said.
"It's being built in Australia and to some extent in New Zealand, Koreans are talking about it, Chinese are talking about it, but that's opportunistic," he added.
Obtaining debt for this type of property in the current market is a challenge and "if you want to buy a standing residential asset, Japan's pretty much the only market."
Edwards said that as interest rates have not risen in Japan it is still possible to get a good spread, "but it's off low levels". Residential yields in Japan are high twos or low threes, "so no one's getting fat or rich off that sector".
Nevertheless, Logistics has been a favourite which was a theme long before the pandemic or the war in Europe.
"That still has legs I think, but pricing has changed," he said.
The office sector is also less challenged in Asia, Edwards said, because of a difference in culture. "If you work for a mid-sized Japanese company and you're not in the office, you might not have a job anymore," he said, which means physical occupancy levels are less affected.