Colliers: European CRE proving resilient despite headwinds
European commercial real estate is proving resilient despite geopolitical uncertainty and macro headwinds, according to Colliers' Capital Markets snapshot for the EMEA region which has just been released.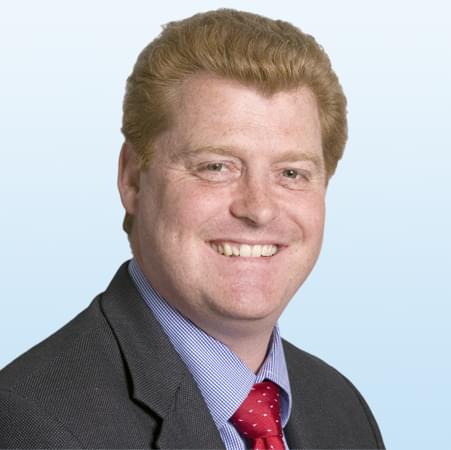 In Q1 investor interest in commercial real estate continued to recover from the pandemic and many investors clearly see property as a hedge against rising inflation. According to Colliers, provisional figures for the quarter suggest a +5% rise in volumes from Q1 2021, while rolling 12-volumes are up by 7%.
Russia's invasion of Ukraine was a massive shock and its future impact is still unclear, but so far market resilience and historically high levels of dry powder have continued to support investor interest in commercial real estate in EMEA.
Both occupier and investor performance has been strong across most European markets in Q1, with renewed confidence in the office sector. "One of the businesses leading the charge was internet giant Google, which closed a £762.5 million deal for London's Central St Giles development and a €583 million transaction for The Warsaw HUB office complex in Poland's capital", said Richard Divall. Director, Cross Border Capital Markets, Colliers. "This points to long-term post-pandemic confidence in the region's office markets".
The hotels and leisure sector, which was hit hard by the pandemic, has been recovering since mid-2021 and Southern Europe in particular has seen renewed interest. Spanish hotels attracted €1.1 billion of investment in Q1 2022, more than in the whole of 2020.
"Investors have been anticipating pent up consumer demand for leisure travel to drive a strong recovery in hotel markets during 2022, but the sharp rise in the cost of living could dampen some of this interest as household budgets come under pressure", said Luke Dawson, Managing Director, EMEA Cross Border Capital Markets, Colliers. "That said, we anticipate higher-end leisure destinations to maintain their appeal, with hotel occupancy rates for the 2022 holiday season closing back in on pre-pandemic levels."
The report points out that the shock to global supply chains and commodity markets has exacerbated inflation that was already rising rapidly. "Inflation is being felt in the construction industry, among others," said Dawson. "More costly materials have added some unpredictability into the development of new housing and commercial property".
In the major markets of Western Europe overall performance was robust. Investors ploughed a record €18.2 billion in Germany's CRE sector in Q1, most of it in crisis-resistant sectors like DIY and good-anchored specialist retail stores. The UK saw a 10% year-on-year rise in volumes to £13 billion in the first three months of the year, while Italy posted an exceptional Q1, with investment volumes reaching a record €3.1 billion.
Despite the invasion of neighbouring Ukraine, Poland posted a strong quarter, with €1.5 billion of investments recorded, but the conflict has made the outlook more uncertain. In France activity was more subdued, with a 7% decline in activity from the previous year due to political uncertainty in the run-up to the presidential election.