Blackbird founder tops SIOR Europe 2020 deal table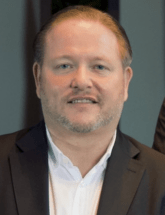 Blackbird Real Estate Group's founder Tobias Schultheiß has topped the table of the most active members of the European chapter of the Society of Industrial & Office Realtors (SIOR) during the past year.
Schultheiß won the award because he secured the largest number of completed transactions in 2020 as well as acting on the largest single transaction, a 26,512 sq m office buildings at Kleyerstraße 86, Frankfurt, on behalf of Paribus Group. DIC Asset was the buyer of the building.
Commenting on the award, Schultheiß, who is also a FRICS, said that he was honoured to have received the award during his first year of SIOR membership and especially so, "during the past year of crisis and uncertainty".
The society, founded in us the USA in 1939, has about 3,400 members worldwide and invites members to submit their annual deals tally in a bid to compete with peers from around the world.