WP Carey to shed office assets through sales and new REIT
WP Carey is to exit the office sector by spinning-off 59 office properties into a new publicly traded REIT, Net Lease Office Properties, as well as by selling 87 other office properties.
The spin-off is expected to close around 1 November while the target for completing the sales programme is January 2024.
The sales programme includes 70 properties with a total area of 2.8 million sq ft let to the Spanish government and producing a rent roll of about $32million. The other 17 buildings have an area of 3.2 million sq ft and return $45 million annually, 83% of which originates in Europe.
WP Carey said the disposals will provide a clear path to monetising its legacy office portfolio while improving its cost of capital and improving the quality and stability of its earnings and cash flows.
The plan will also improve overall portfolio quality and portfolio metrics, the firm stated, notably by increasing the proportion of warehouse and industrial assets.
"While we've meaningfully reduced our office exposure in recent years, the plan we've announced this morning vastly accelerates our exit from office, enhancing the overall quality of our portfolio, improving the quality and stability of our earnings, and incrementally benefiting our credit profile," said CEO Jason Fox.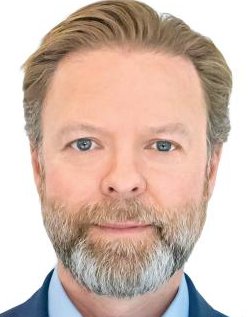 "We believe we will achieve a lower cost of capital and be better positioned for long-term value creation for our shareholders."
The assets being moved to the new REIT constitute about 10% of WP Carey's annual rent roll.
The 59 assets have a total leasable area of about 9.2 million sq ft and are mainly leased to corporate tenants on a single-tenant net lease basis – there are 62 tenants in all. Most are located in the US, with the balance in Europe. The annualised base rent exceeds $141 million.
NLOP will assume $169 million of outstanding mortgage debt and has also entered into a new $455 million debt facility with JP Morgan. NLOP will pay WP Carey about $350 million for the portfolio.
WP Carey is expected to act as NLOP's external advisor following the spin-off.