Property investors join ULI mission to hasten net zero
Allianz Real Estate, Catella, Hines, Redevco and Schroders Capital are getting behind a new Urban Land Institute initiative whose goal is to support the European built environment's journey to carbon neutrality.
Explaining that the collaboration ties in with Hines's strategy to "super-charge the reduction of operational and embodied carbon to net zero," the firm's global head of ESG Peter Epping added: "Coming out of the COP26 conference, the responsibility of the private sector and especially the real estate industry to dramatically accelerate our efforts to decarbonise have become ever clearer.
"The urgency could not be higher. Partnering with the ULI on this project, working alongside world-class organisations in the process, is a critical part of collaboration within our industry," he said.
"If ever there was a moment when the industry has to come together and work in collaboration it is now," added Redevco CEO Andrew Vaughan. "The climate crisis is an existential threat to all our lives and livelihoods, and it can only be tackled together and so we are delighted to be partnering with ULI and the other leading real estate players."
The project, Fast-track to Decarbonisation: An Integrated Roadmap for the Built Environment, is part of the ULI's focus on decarbonisation as one of its global priorities.
Project will identify urgent gaps and barriers that need bridging
It will "speed up and scale up" the decarbonisation process by analysing and consolidating the real estate industry's approach to net zero. The ULI also wants to identify urgent gaps and barriers that need to be bridged.
The project's likely output is described as a roadmap to enable the industry to accelerate progress and present an effective and efficient united front to support decarbonisation in collaboration with other stakeholders, such as tenants, the insurance sector and energy and infrastructure/mobility providers.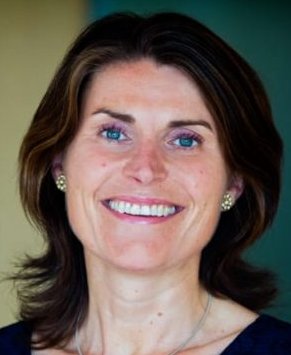 "A lot is already happening in the industry," said ULI Europe CEO Lisette van Doorn. "Many investors and managers have already announced net zero carbon targets. However, many experience significant challenges when trying to implement these pledges."
Such challenges include legacy regulation or insurance issues holding up new innovations, current real estate valuation approaches not addressing risks appropriately thus complicating the business case for the necessary investment, and lack of knowledge and expertise across the value chain as well as alignment issues between tenants and landlords.
"The industry must collaborate and collectively work through the issues in order to scale up new innovations and speed up the process," Van Doorn added.
She also said that the early support of leading and influential real estate companies, enables an immediate start on the project.