Chelsea Barracks, Europe's most sustainable development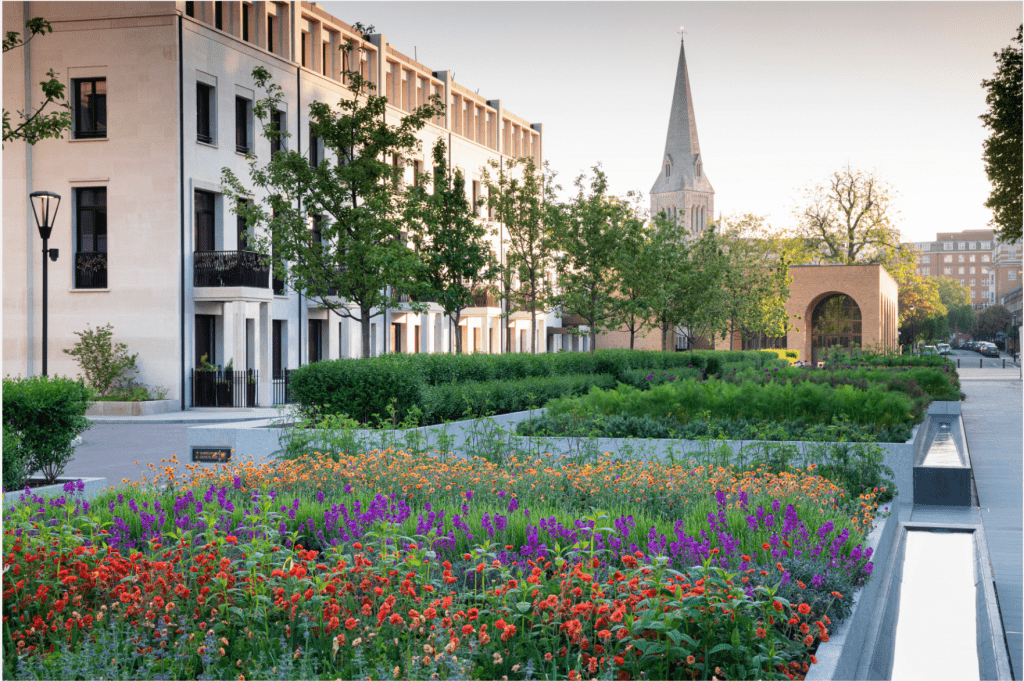 Chelsea Barracks, Qatari Diar's luxury residential development in Central London, has become Europe's most sustainable development and one of only 16 in the world to be awarded LEED Platinum certification, the highest global standard of sustainability.
"Sustainability is at the heart of Chelsea Barracks and was a key consideration in the planning, evolution and implementation of the masterplan," said Tariq Al Abdulla, chief development and project delivery officer, Europe & America, Qatari Diar. "We are extremely proud to be the first scheme in Europe to be awarded LEED Platinum status, which is a testament to our commitment to set a new standard for sustainable living in London."
Investors want to future-proof their assets, while tenants are increasingly aware of green issues and seek homes with a wellness component that offer quality of life and access to nature.
The Chelsea Barracks masterplan recreates a traditional Belgravia garden square with five acres of green space. The public will have free access to the seven gardens, planted with native species, culinary and medicinal plants.
In order to achieve LEED Platinum status, the scheme had to guarantee accessibility to nature and spaces for social interaction for residents and the community and sustainable landscape strategies including planting native species, increasing biodiversity and irrigating through water collection.
Centralised low-carbon infrastructure was one key feature
Communal spaces have cycling facilities and charging points for electric vehicles, while other positive features of the scheme are the low carbon centralised infrastructure with combined heat power, ground source heating system and solar panels, and the wide use of Portland stone, a sustainable material with a long lifespan and a much lower embodied carbon than other materials.
The residential buildings have green roofs, high daylight levels and connections to the outside world with large windows and balconies, use recycled greywater for WCs and washing machines and rainwater for irrigation and are equipped with smart meters so that owners can monitor their daily energy consumption.
"Chelsea Barracks is a pioneering project that paved the way for integrating sustainability into masterplanning," said Henry Squire, partner, Squire & Partners. "Sustainable development thinking and practices have been applied across all aspects of masterplan and building design, including accessible streets, urban greening, public access, open space provision, biodiversity, better air and environmental quality."