Office flexibility key for the post-Covid return to work.
Flexibility is no longer a nice-to-have but an absolute must-have in the office sector, delegates heard at Real Asset Media's The Future of Office Investment Briefing, which took place online recently.
'Flexibility is key,' said Jarek Morawski, Director, Research and Analysis, Grosvenor Europe. 'Large floor plates give you more options on how to design workspaces.'
Space is likely to remain a requirement even after the pandemic. People may return to the office in smaller numbers or only for a few days a week, but they will demand safety measures, more space between desks and larger conference rooms.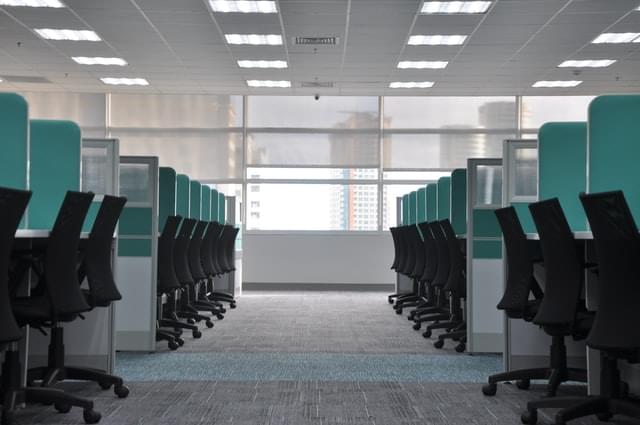 'Scale is important because it gives us room to move and to adapt to social distancing requirements,' said Jake Jephcott, Chief Development Officer, Olivia Business Centre. 'The resilient buildings of the future will have a big floorplate.'
Adaptabiliy goes well beyond size.
'There has to be flexibility in the hardware, the building itself, but also in the software, the tech components, the internal fit-out,' said Tomás Jurdák, Partner, Head of Real Estate, MiddleCap.
'It is essential now for a building to be adaptable to changing demands and circumstances and technology is a great help in this,' said Cees van der Spek, Public Affairs & Global Corporate Relations Director, EDGE Technologies. 'It is not just small companies but big corporates as well that now demand flexible offices as well as flexible contracts.'
Flexibility must be across the board, from the size of the office to the length of the lease.
'Flexible offices are not just about space or fit-out but also about lease terms,' said Jurdák. 'People don't want to sign up for 10 or 15-year leases anymore and they demand flexibility in their contracts.'
The downside for investors is that the security of income that long contracts provided investors is fast disappearing and shorter leases tend to lead to lower valuations.
'Shorter leases, healthy offices, worker-friendly environments, flexible working, green certificates, these are all trends that are coming together and have been accelerated by Covid-19,' said Morawski. 'It's all happening sooner than expected and there is no going back.'
Missed Real Asset Media's The Future of Office Investment Briefing? Catch up by clicking on the video below: